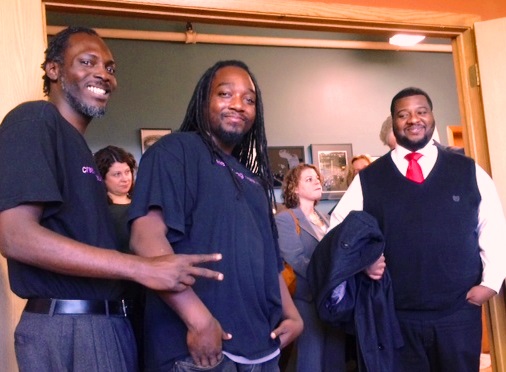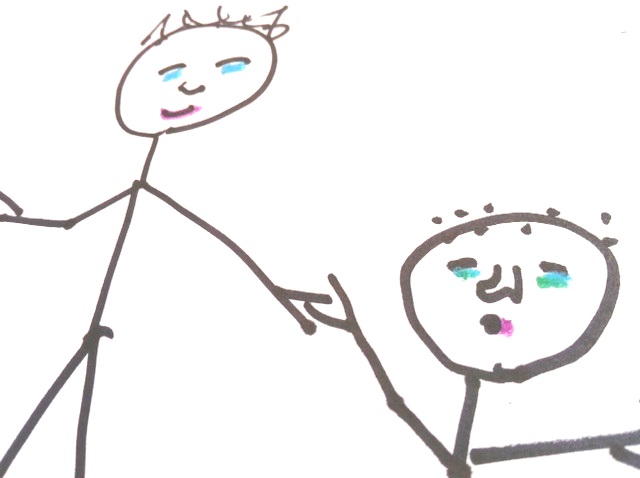 A transformational true story about rebuilding family
from one of the students in our Men Ending Violence class.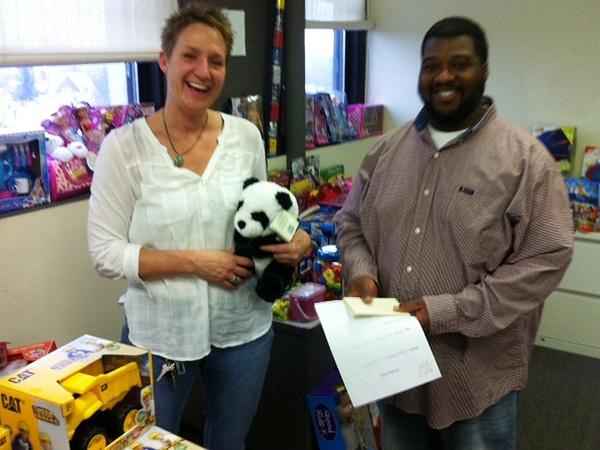 Fathers in our classes receive some holiday magic
thanks to the staff at Applebee's and Pizza Hut.
For Immediate Release:
Contact:
Marcia Roth
January 16, 2015
Mary Byron Project
(502) 810-8005
Mary Byron Project announces "Celebrating Solutions" and Roth Award winners; 
Agencies rewarded for innovative domestic violence prevention efforts
Louisville, Ky. — The Mary Byron Project, fostering innovations and strategies to end domestic violence, has named four programs as recipients of the prestigious 2014 Celebrating Solutions Awards, and one program for the Roth Award.   This is the twelfth year for the annual recognition, which showcases innovations that demonstrate promise in breaking the cycle of domestic violence. Local and national experts help select programs they believe serve as models for the nation.
The 2014 honorees are:
Alma Center, Inc., Milwaukee, WI. Alma Center, Inc. works locally and nationally to provide pioneering, trauma-informed healing, education, supportive services and a positive peer community to promote lifestyle transformation for abusive men and break the cycle of domestic violence in families. Agency programs have been developed from the core philosophy that violence is learned and can be unlearned—that men who perpetrate domestic violence can change.   In order to change, the Alma Center believes abusive men must identify, understand, and make peace with the trauma they have experienced in their own lives, and in so doing become able  critically to examine and transform their negative and oppressive beliefs and attitudes about gender.   The Alma Center believes that to create true safety for victims and children in violent homes, and to break the cycle of violence—the abuser must change.
Legal Momentum, National Judicial Education Program, New York, NY. Legal Momentum has been leading action for the legal rights of women and girls for 45 years through targeted litigation, education, policy advocacy, and research. Since its inception in 1980, Legal Momentum's National Judicial Education Program (NJEP) has worked tirelessly to eliminate myths and misconceptions about gender-based violence from the courts by educating judges and other justice system professionals, so that victims can secure fair treatment. With respect to domestic violence, NJEP focuses on the often-overlooked subset of these cases involving intimate partner sexual abuse and assault, an aspect of domestic violence with critical implications for risk assessment and the safety of victims and their children. NJEP educates judges, lawyers, victim advocates, law enforcement, and other justice system professional about the reality and impact of intimate partner sexual violence, helping the justice system better meet the needs of victims and hold perpetrators accountable.
National Domestic Violence Fatality Review Initiative, Flagstaff, AZ.  The mission of the National Domestic Violence Fatality Review Initiative is to provide technical assistance for the reviewing of domestic violence related deaths, with the underlying objective of preventing them in the future, preserving the safety of battered women, and holding accountable both the perpetrators of domestic violence and the multiple agencies and organization that come into contact with the parties. The mission is fulfilled by conducting national, regional and local training conferences and workshops; providing onsite, teleconference and videoconference technical assistance to community groups all over the United States; offering extensive on-line services through the website, newsletters and film library; and, working with an array of national, international, regional, and state level partners.
Rose Brooks Center, Bridge Program, Kansas City, MO.  The Bridge Program at Rose Brooks Center systematically connects medical services with domestic violence services in order to help survivors of intimate partner violence work toward a life free of abuse. The program coordinates with local healthcare facilities to provide resources and support to victims of domestic violence as well as training for the medical professionals who treat them. Bridge advocates and volunteers are located at major metro area hospitals and their affiliated clinics, and the staff trains over 3,000 healthcare workers every year.
Roth Award
This award is the 5th and newest Celebrating Solution award, created in 2012 specifically for programs that address the needs of underserved populations.  The Roth Award also provides a $10,000 unrestricted prize in recognition of the outstanding work done by the winning organization or agency.
YWCA of Greater Cincinnati 
Project CARE (Community, Accessibility, Responsiveness, Education) unites disability and domestic violence victim service providers to develop and implement a community coordinated response model to address domestic violence, dating violence, sexual assault and stalking against women with disabilities. CARE is driven by the vision that people with disabilities who are victims of violence are empowered to access services that are welcoming, comprehensive and pose no barriers. CARE's mission is to transform services into a seamless system that fully meets the needs of people with disabilities who are victims of sexual assault, domestic violence, dating violence and stalking. Project CARE accomplishes its mission strictly through the framework of collaboration.
About the Mary Byron Project
The Mary Byron Project, fostering innovations and strategies to end domestic violence, was established in memory of the young woman whose murder led to the creation of VINE, Victim Information and Notification Everyday.  As a nationally recognized thought leader on domestic violence, the Mary Byron Project cultivates and supports efforts that extend beyond crisis management to attack the root causes of this epidemic and help build a safer and healthier society.  Learn more at www.marybyronproject.org.
Dressed in fluorescent green jerseys, members of Team Alma loaded bikes and supplies into the back of a truck last week before embarking on a seven-day bike ride across Iowa to raise money and awareness about domestic violence.
RAGBRAI, the "Register's Annual Great Bicycle Ride Across Iowa," is an annual event sponsored by the Des Moines Register. The ride began on July 18, and will end on July 25.
Terri Strodthoff, founder and executive director of Alma Center, and Floyd Rowell, a peer mentor at the center, participated in the RAGBRAI ride last year.
CLICK HERE TO READ FULL ARTICLE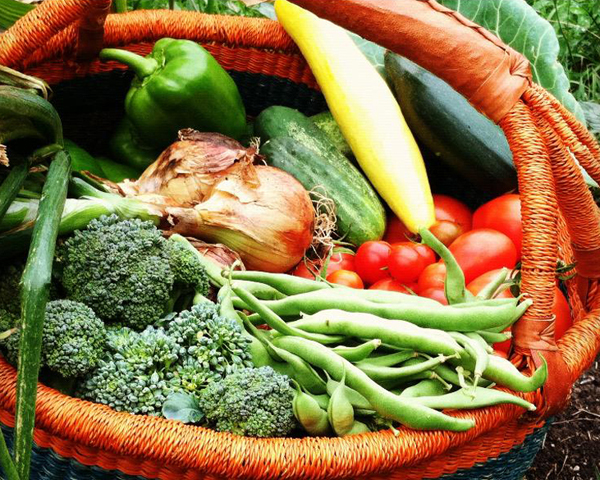 With help from many of our friends, the men of the Alma House reclaimed an empty lot on the corner of our urban block (36th & Wright Street) and planted our first ever Community Garden.
After much digging, hoeing & planting; dragging the water hose daily to and fro; learning the critical difference between veggie and weed; and braving the afternoon heat to pull weeds only, the Alma House men transformed the formerly blighted corner. A beautiful garden emerged, and the harvest was bountiful.
Collard greens with smoked turkey legs, BLT sandwiches, fried green tomatoes…so many new garden delights were discovered. The Alma House men (and many of our new friends in the neighborhood) ate well that summer, with thanks to our supporters!
Transformation of the abandoned corner from devastation to renewed purpose is symbolic of the personal growth and transformation made daily by the residents of the Alma House.
So, the basket full of 'today's harvest' always gives us hope and makes us smile well beyond the anticipation of fresh veggies. We hope you too find the joy in this transformation.
With deep gratitude,
Terri Strodthoff, PhD
Founder & Executive Director