Media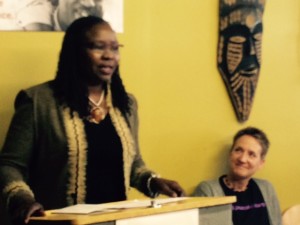 The Alma Center stands out for its unique approach to face violence with healing. By addressing the root cause of this intergenerational problem, we are transforming lives.
Our award winning, innovative programs cut through to the cause. Instead of looking at abusive men as monsters, we see the authentic person behind the problem—the hurt man who is crying for help.
Through media stories, interviews and videos, the Alma Center strives to increase awareness of our healing approach and the transformative impact it has on the entire community.
PRESS RELEASES  |  NEWS COVERAGE  |  VIDEOS  |  STORIES  | NFL STATMENT
---
TOP NEWS FEATURE
The Alma Center was recently featured as a "Hero of the Week" in the Shepherd Express.
Heroes of the Week: The Alma Center Volunteers and Staff Help Break the Cycle of Domestic Violence
The nonprofit Alma Center (2821 N. Fourth St.) was founded in 2004 by Terri Strodthoff and provides evidence-based, trauma- and healing-informed programming to adult males with violent histories to help them break the cycle of domestic violence. (Read full story.)